Boost your Career with a Project Management Skillset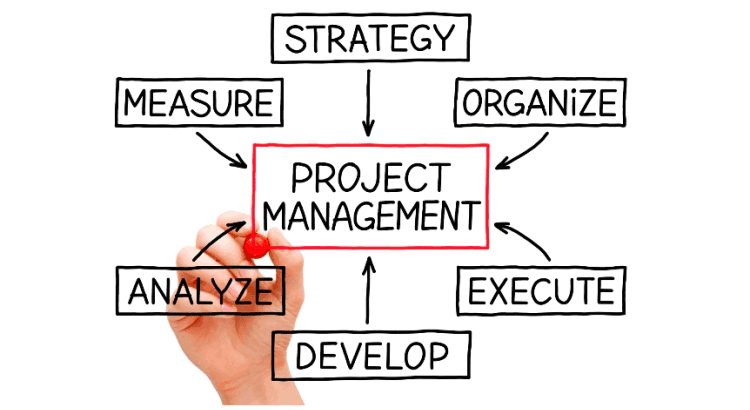 Project management skills are sought after and across the globe, an increasing gap between employers' need for skilled project management workers and the availability of professionals to fill those roles. The Project Management Institute (PMI) forecasts that by 2027, employers will need nearly 88 million individuals in project management-oriented roles. A project management skillset pays off. PMI's research of wages in the United States in 2017 for workers with a project management skillset reported premium wages and those who obtained certification through PMI reporting earnings 20 percent higher (PMI, 2017).
Chuck Breithaupt is an IT Project Manager at Moraine Park Technical College. He is a member of the PMI and holds the Project Management Professional (PMP) credential. He shared his thoughts on the importance of the project management skillset and the Project Coordinator Certificate that is offered at MPTC. "MPTC's objective is to provide you with foundational education and practical skills for your profession; consider this training a step in a journey to career success. Additional training for certifications and accreditations like the Certified Associate in Project Management (CAPM) awarded by the PMI can be the difference between getting a job, succeeding in a job, and advancing in your career. The project management courses at MPTC go beyond mere practical exercises; they also provide the theory to achieve professional accreditation to start a fulfilling career".
Project management skills are needed in all industries. Manufacturing, construction, Information Technology, Financial and Insurance services are among the industries seeking those with project management skills. Chuck weighed in on his career in Information Technology. "If your chosen profession is Information Technology, project management training helps you function as a project team member or in the project manager's role. It is common for an IT specialist to perform as a technology resource, business analyst and project manager in many organizations".
The Project Coordinator Certificate at Moraine Park Technical College prepares students for entry-level positions that require project management skills, and introduces skill-sets for project management professionals. Students who complete the certificate are eligible to write PMI's CAPM certification exam. All courses in the certificate directly transfer to the Business Management, Business Analyst, Leadership and Organizational Development, and Administrative Coordinator Associate Degrees.
If you are interested in learning more about the Project Coordinator Certificate, visit our Admissions page online by visiting https://www.morainepark.edu/admissions/new-student/how-to-apply-for-admissions/
References
PMI (2017). Project Management Job Growth and Talent Gap 2017–2027. https://www.pmi.org/learning/careers/job-growth